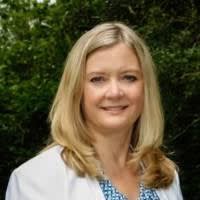 You hear a lot these days about people who are refinancing their mortgages to take advantage of historic low rates. So how do you know if you should hop on the refinancing bandwagon?
As with so many financial decisions, there are good reasons and bad reasons to refinance your mortgage. Read more to learn if refinancing your mortgage is the right move for you.


Mortgage Refinancing: From Beginning to End
If you've already decided to refinance your home, follow these steps to lock-in the right loan:
1. Determine your primary goal for refinancing.
Your goals determine the type of loan you should look for. For example, are you trying to lower your monthly payments, or are you trying to pay off your mortgage faster?
2. Evaluate your finances.
Look at the factors a lender will want to see, including credit score, equity, other debts. Having your finances in order can make the difference between getting a great loan, and either being denied or getting a loan with less favorable terms. If you can improve something, take the time to do so—before you apply.
3. Choose the type of new mortgage you want.
You should have an idea how much you want to refinance, and how many years you want to pay it off. Some lenders offer more options for the length of loan you want. AmeriSave lets you choose between loan terms of 10, 15, 20, 25, or 30 years.
With Quicken Loans, you can choose a loan term from 8-29 years.
4. Shop for loans.
You can compare rates directly for direct mortgage lenders, or use a mortgage marketplace to compare rates. If you are comparing rates directly, be careful about having hard credit queries pulled when you apply. Too many hard credit queries can temporarily lower your credit score.
5. Choose a lender.
If you apply online with AmeriSave, you can speak with a licensed loan originator and have them run a soft credit query to see if you qualify, without affecting your credit score. Besides a low interest rate, you should compare loan origination fees and other costs. For example, AmeriSave does not charge loan origination fees, and it charges less than average on other closing costs.
You'll also want a lender you can trust, with high customer satisfaction ratings. Quicken Loans is America's largest mortgage lender, and is ranked #1 in customer satisfaction by J.D. Power.
Compare Our Top Lenders
| Lender | Minimum Credit Score |
| --- | --- |
| | 620 |
| | 620 |
| | 620 |
6. Lock-in an interest rate and complete the application process.
You can apply for a refinance loan online in minutes, depending on how long it takes you to gather your financial information and upload it to the lender website. Lenders differ on when you lock-in an interest rate, meaning the rate won't change while you complete the loan process.
With Quicken Loans, you can lock in a rate after you answer just a few questions. You also generally pay for an appraisal during the application time.
7. Close on the loan.
After you've done your part, the loan goes to underwriting. That means the lender looks at your property appraisal (if required) and your financial information and makes the final decision to fund your loan. The lender pays off your old mortgage and finishes the deal. You may either pay the closing costs out of pocket, or have them be covered by your refinance loan.
What's the Difference Between Fixed and Variable Rates?
When Should I Refinance My Mortgage?
If you aren't sure about refinancing, see if any of the following are true. If they are, now could be a good time to refinance your mortgage:
You can significantly lower your interest rate and save. Even a 1% difference in interest rate can save you a significant amount of money on monthly mortgage payments. Online mortgage lenders like Quicken Loans and AmeriSave provide updated rates daily, so you can keep track of falling rates, and take advantage when the time is right.
You have a variable-rate mortgage. This may be a great time to lock-in a fixed-rate mortgage.
You can shorten the length of your loan. By paying your loan off sooner, you can save on total interest expense.
You are refinancing to take equity out of your home as part of your long-term financial plan. It's not a bad idea to use equity from your home to make a purchase or pay off higher interest debt. The interest rate on your new mortgage is likely to be lower than other sources of financing.
When Should I Not Refinance My Mortgage?
Think twice before refinancing if any of the following are true:
You repeatedly take equity from your home for large purchases, or to make up for budget shortfalls. In the past, borrowers have been in trouble when they refinanced with cash-out loans before home values stalled or went down, leaving them "underwater" on their mortgages.
You're taking equity from your home so you can deduct the interest. You can no longer deduct interest on the "cash out" portion of your loan, unless you spend the money on improvements to your home.
Starting over with a 30-year mortgage means you won't be mortgage free as planned. For most people, eventually owning their home free and clear is a major financial goal. Starting over with a 30-year mortgage when you're young is one thing. But if you keep resetting to a new, 30-year mortgage, you'll never be mortgage debt free. Consider refinancing with a new mortgage that is no longer than the mortgage you are replacing.
You may not recoup your refinancing costs. As a general rule, you shouldn't refinance if you might sell your home within the next year or two.
Explore Refinancing Rates
Most homeowners have a combination of factors in their decision of whether to refinance their home. For example, if you have a variable-rate mortgage, you may want to lock in today's bargains, on a fixed-rate loan. Quicken Loans, for example, updates their rates daily so you can lock-in the latest rates.
However, your variable-rate mortgage may adjust downward anyway, without you going to the expense and trouble of refinancing. You would only want to refinance if you think you'll own the house long enough to recoup your expenses—generally at least two or three years.
Check today's mortgage rates:


Average Rate
Today
Average Rate
3 Months Ago
Refinance
30-year fixed
3.228%
2.976%
Refinance
15-year fixed
2.649%
2.432%
Refinance
5/1-year ARM
2.974%
2.967%
Beware of Fees
It's important to know how much you'll spend in closing costs before you make a decision to refinance. Loan origination and discount points are often the major refinancing expense. Loan origination fees are fees charged by the lender to make a new loan. Discount points are money you pay upfront in exchange for a lower interest rate.
You also pay third-party charges, such as appraisal fees and title company fees. Better.com can help you find more affordable third-party services, such as its nationwide notary network.
You can continue with the home insurance company you already have when you refinance. However, while you're looking for ways to save money, why not compare homeowners insurance plans, too? Better.com can also match you with a carrier in seconds, using the information you've already provided in your application. You decide if you want to switch plans.
Our Recommended Lenders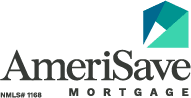 AmeriSave Mortgage Corporation is a full-service mortgage lender operating in 49 states and DC. Established in Atlanta in 2002, it has funded 220,000+ homes for a total value of more than $55 billion. AmeriSave is known for offering streamlined online applications with the option of contacting customer support any time you need assistance.
Apply and submit forms directly online
No SSN needed to get pre-approved rates
Recommended for refinancing

AmeriSave Mortgage View Rates

Quicken Loans is one of the most reputable mortgage lenders. It offers a large range of mortgage options including refinance loans, FHA, USDA, VA loans, jumbo loans and more.
Fast application process
A bevy of educational resources
Award winning customer service
Quicken Loans View Rates

You can get pre-approved for a mortgage in minutes with Better mortgage. There are no origination or lender fees, no commission, and no prepayment penalties. Better allows you to lock in your rate and connects you with a single loan officer once you've finished the pre-approval process.
No origination or lender fees
Various fixed and variable rate options
Fast approval process
Better View Rates

Apply Online & Get Started
Online applications and communications have cut down on the time required to apply for a refinance loan. However, you should still allow several weeks to a couple of months for your refinancing to be complete. This allows time for processing, your home appraisal, title company work, and so on.
Some lenders have a faster track record than others. With Quicken Loans, AmeriSave or Better.com, for example, you can complete your initial application to refinance in just 3 minutes. After you provide enough information to request a loan rate lock, you should be able to close within 3-6 weeks, which they say is often 10 days faster than the industry average.
If you're ready to lock-in a better rate on your mortgage, be sure to compare top refinancing lenders to find the right mortgage refinancing terms for you.