In a Nutshell
Freedom Mortgage offers mortgages and home refinancing loans for customers looking to purchase a new home or consolidate their existing mortgage payments into favorable rates and terms.
pros
Variety of loan and term options
Streamlined application
Quick and effective support
cons
No rates without contact details
Not in NY, MI, NV, ID, HI
No home equity loans
Freedom Mortgage at a Glance
| | |
| --- | --- |
| Loan Types | Purchase, Refinance |
| Featured Loans | Jumbo, VA, FHA, Home Improvement, HARP |
| Repayment Terms | 10, 20, 30 years |
| Down Payment | 0-20% |
| Credit Score | 520-620+ |
| Best For | Homebuyers looking for choice and convenience |
Overview
Founded more than 25 years ago, Freedom Mortgage began its existence as a merchant bank specializing in structured settlements and prepaid credit cards. In 2015, it added mortgages to its portfolio. Today, Freedom Mortgage offers a wide range of mortgages and refinancing solutions, issuing more than $3 billion in home loans loans every year to customers around the United States and is ranked #1 for customer satisfaction on Lending Tree.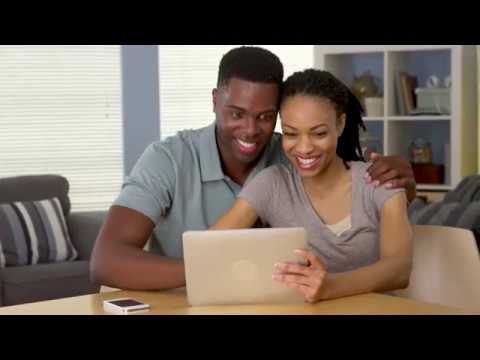 Who Is Freedom Mortgage Best For?
Freedom Mortgage is a top mortgage lender for home buyers and home owners who want their lender to offer them choice and convenience. The choice comes from the many loan types on offer, including:
Fixed and adjustable-rate conventional loans

Government-backed loans

Refinancing
The convenience comes from being able to apply for a mortgage online, over the phone, or in person. Whereas most lenders offer a choice of one or the other, Freedom Mortgage offers easy online applications and maintains a physical presence in 15 states.
Types of Loans
As mentioned above, Freedom Mortgage offers a large range of mortgage products, including:
Fixed-rate mortgages: Conventional home loan with a fixed rate that stays at the same level for the duration of the loan. Minimum credit of 620. Minimum down payment of 20%. Terms of 15, 20 or 30 years.

Adjustable rate mortgages (ARMs): Conventional home loan with a fixed interest rate for an introductory period, then a variable rate for the remaining lifetime of the loan. Minimum credit of 620. Minimum down payment of 20%. Introductory periods of 3, 5, or 7 years.

Jumbo loans: Home loan for property whose price is higher than the maximum covered by a regular fixed-rate mortgage or ARM. Credit not specified, although most lenders require at least 700. Minimum down payment of 20%. Same terms apply as for conventional mortgages.

VA loans: Government-backed loans for active and former members of the Military, National Guard, and Reserve, and surviving spouses who meet qualifying guidelines. Borrowers with lower-than-average credit accepted. Low interest rates, zero down payment, no PMI, low closing costs.
Freedom Mortgage Pre-Qualification
Getting pre-qualified before you apply for a mortgage with Freedom Mortgage can give you an idea how much you can borrow. It also gives you a leg up when putting an offer on the house you'd like to buy--the owners will understand they can rely on you to have the funding for their property. To pre-qualify, you will review your financial information with one of the loan specialists. Based on that information, Freedom Mortgage will give you an estimate of how much you can borrow.
Once you're ready to make an offer on a home, a pre-approval can give you a leg up, showing owners that you are a serious candidate for their property. Unlike pre-qualification, pre-approval requires a formal application and a hard credit check.
The Application Process

Home buyers can apply for a mortgage online, over the phone, or in physical locations in some states. The online application breaks things down to the bare essentials, with minimum documentation and a relatively quick turnaround compared to the average mortgage lender. However, Freedom Mortgage makes no promises in regards to how quickly it can close individual loan applications. Applicants may go through the entire process online, from getting a quote through to final e-signature, or speak to a loan agent at any time via Freedom Mortgage's toll-free number.
To apply online for a conventional loan, follow these steps:
1) Click "Get My Rate"
Fill in basic information, including: zip code; type of home; how you intend to use the property (primary home, vacation, or rental); purchase price and intended down payment; military history, if any; and estimated credit score. On the final screen, you'll see a list of pre-qualified APRs for fixed-rate loans and ARMs. Select your preferred loan offer, then enter your contact details to have a loan agent call you or hit "Apply Online Now" to continue the process online.
2) Create a username and password
You'll be asked to enter the following information: loan profile, including loan purpose and property information; details about yourself, your dependents, and current residence; a financial asset breakdown; and a checklist of income sources. Finally, you'll be asked to authorize your submission.
3) Submit your documents
Shortly after entering the above information, you'll receive a list of documents to provide to Freedom Mortgage, including proof of ID and address, Social Security number, payslips, and tax forms. You may upload these online or by mail or fax.
4) Get approved
A Freedom Mortgage loan agent will review your loan application and run a credit check. Within a few weeks, you should find out if your mortgage has been approved and be given a breakdown of final rate and closing costs.
5) Close your loan
Approved borrowers may e-sign the closing documents.
Pros and Cons
Freedom Mortgage's strength lies in its wide range of loan products, with options for every type of home buyer: from low-income borrowers to people buying expensive homes; from civilians to active military personnel; from buyers in the city to buyers in rural areas.
Although Freedom Mortgage offers affordable rates, it doesn't advertise any of these on its website. To find out what rate you can pre-qualify for, you'll need to provide your contact details and offer some basic information about yourself.
Rates and Fees
The following table shows how Freedom Mortgage stacks up to some of the country's best lenders. Rates were sourced on the same day, using the example of a home in Chicago, Illinois, with a value of $250,000, 20% down payment, and good credit (580-619). The figures are shown by "interest / APR."
| | Interest Rates |
| --- | --- |
| 30-Year Fixed | 4.875%-4.91% |
| 15-Year Fixed | 4.250%-4.309% |
| 5-Year ARM | 4.875%-5.052% |
Closing Costs
According to Freedom Mortgage, closing fees are usually around 3% of the value of the loan. The market average for closing costs ranges from 2%-5%.
Repayment Terms
All fixed-rate offerings, including FHA and VA loans, have repayment terms of 15, 20, or 30 years. For ARMs, customers can choose from introductory periods of 3, 5, or 7 years, after which the rate is changed on an annual basis according to market conditions. Federally funded programs such as the FHA and HARP have unique terms, which Freedom Mortgage explains to customers who are eligible to select those routes.
Help & Support
You can contact Freedom Mortgage's loan specialists and agents via the following channels:
Phone: Toll-free number open during extended business hours. You can also request a call using an online form on Freedom Mortgage's website.

Branch: Freedom Mortgage has physical locations in the following states: Arizona, California, Connecticut, Delaware, Florida, Georgia, Kansas, Maryland, Massachusetts, Michigan, Missouri, New Hampshire, Pennsylvania, Texas, and Virginia.
How Freedom Mortgage Compares
| | | | |
| --- | --- | --- | --- |
| | | | |
| Min. Credit Score | 520+ | 620+ | 620+, 740 recommended |
| Min. Down Payment | 0% | 3.5% | N/A |
| DTI Ratio | 45% | 50% | 55% |
| Fees | No hidden fees or points | Deposit fee: $400-$750 | Instant closing cost estimate |
| Terms | 15, 20, 30 years | 5,7, 15, 30 years | 15, 20, 25, 30 years |
| Best for | Many choices and convenient borrowing | Online government loans | Middleman-free mortgages that save you money |
Freedom Mortgage's minimum credit score broadens its products to include loans for people with less than perfect credit, and they are upfront about all fees. If you're simply looking for the lowest rate, Quicken Loans, as of this writing, is the top choice. Magnolia Bank allows the highest debt to income ratio, a full 10% more than Freedom Mortgage, which can help you qualify for a mortgage even if you have credit card or student loan debt.
Comparing Freedom Mortgage to some of it's top competition, there are obviously a lot of good choices. Freedom Mortgage is the most established name of these competitors, and offers a huge range of options along with the convenience of online borrowing and customer service.
Summary
Freedom Mortgage offers a viable alternative to the biggest lenders if you're looking for mortgages or refinancing loans. It offers affordable fixed-rate and adjustable-rate loans, as well as almost every type of government-insured loan—such as VA, FHA, and HARP. With a wide range of loan types, rates, and terms, Freedom Mortgage offers customers from all walks of life a path to home ownership.
Freedom Mortgage FAQ
Where does Freedom Mortgage rank among mortgage lenders?
It was one of 6 mortgage lenders inducted into the Ellie Mae Hall of Fame in 2020 for outstanding efficiency. It is ranked top 10 for customer satisfaction by LendingTree, an online lending marketplace.
What are some of the free tools and resources offered by Freedom Mortgage?
It offers a range of useful tools to do things such as calculate monthly payments, compare the benefits of renting vs. buying, and understand your purchasing power.
In addition to home loans, what other products does Freedom Mortgage?
It also specializes in structured settlements, annuity purchasing, and prepaid cards.
Is Freedom Mortgage active in any community causes?
Among other things, Freedom Mortgage supports Homes for our Troops, a non-profit that builds and donates custom homes for severely injured veterans.
Where is Freedom Mortgage based?
Company headquarters are in Pennsylvania, but the lending division is based in Virginia.
Physical Address
Freedom Mortgage Home Lending, LLC
3350 Commission Court
Woodbridge, VA 22192
Visit Freedom Mortgage