No doubt about it, refinancing your mortgage can be an easy way to save money on your monthly mortgage payments. If you're interested in refinancing, keep your eyes out for these common refinancing mistakes. Your wallet will thank you.
Now is the time to explore refinancing your mortgage. Rates continue to plummet, which means that by refinancing your mortgage you could save thousands of dollars over the lifetime of your loan. But don't be fooled - refinancing your mortgage is not a "one size fits all" solution. When refinancing your home, it's important to avoid these common refinancing mistakes.
Ready to save? Apply for mortgage refinancing with Quicken Loans today!
1. Falling for "no-cost" refinancing
"No-cost refinancing" scams claim to offer mortgage refinancing without closing costs, which sounds too good to be true - because it is. Don't be fooled: purchasing or refinancing a mortgage always comes with closing costs, but in "no-cost" refinancing, these fees are simply built into the loan amount. Because these costs are "built in", you pay them off as a part of your loan, meaning that you are actually paying interest on the closing costs.
"No-cost refinancing" is a sneaky way of increasing your interest rate, taking advantage of borrowers hoping to save on their mortgage costs. When you're shopping around to refinance your mortgage, seek out lenders with an open and honest approach to lending. When you can easily break down the costs and fees, you'll be in a better position to save.
If you're looking to refinance, but want to avoid common pitfalls be sure to check out a large and trusted online mortgage lender, like Quicken Loans.
Make the right mortgage moves with the top online lenders:
2. Not shopping around
No doubt about it, finding the right lender is the most important step in the refinancing process. The rates and terms you get when refinancing your mortgage is a decision borrowers live with for decades of their lives.
So, it's all the more shocking to learn that up to half of borrowers in the United States don't comparison shop when they search for mortgage or mortgage refinancing lenders. Many borrowers don't realize that offers can vary pretty dramatically by lender, and just take what they're given, no questions asked. By applying and comparing several lenders, borrowers can save thousands of dollars over the lifetime of their loan. Don't settle for less than what you deserve.
By getting mutiple quotes, you can get a real sense of what rates and terms are available to you in the market today, giving you the tools you need to make the right decision. We know what you're thinking, but trust us - this isn't as time-consuming as it sounds.

3. Refinancing at the wrong time
When it comes to refinancing, timing is everything. When doing your research, make sure that refinancing will actually save you money in the long run.
If less than 20% of your home's value is in equity, you should probably reconsider refinancing your mortgage. Home equity represents the difference between the property's value and your outstanding loans. For example, if your home is worth $100,000, and you've paid $15,000 in down payments/mortgage repayments, you would have 15% equity in your home. If you have less than 20% equity in your home, you might not qualify for mortgage refinancing, and if you do qualify, you might not be offered a competitive interest rate - leaving you more or less where you started. But have no fear - if you have less than 20% equity in your home, continue making mortgage payments, build equity, then you too can refinance and reap the benefit of savings!
In addition, you might want to rethink refinancing your mortgage if the interest rate you're offered is less than 1% lower than your current interest rate.
If the rate difference isn't over 1%, between closing costs and other fees, the savings from your slightly lower interest rate won't be worth it in the long run. In order to land a significantly lower interest rate, continue paying off your monthly mortgage payments to earn equity in your home and be sure to pay off your other lines of credit, like credit cards, on time. Improving your credit score is a great way to lock-in a lower interest rate when refinancing your mortgage.
4. Choosing the wrong type of mortgage
When refinancing your mortgage, be sure to read the fine print and crunch the numbers before you sign on the dotted line. For example, many people refinance their mortgage in order to switch from a 30-year to a 15-year fixed-rate mortgage. Shorter loan term means you pay off your loan faster at a lower interest rate. What could be bad? Well, making such a drastic change to your loan term could mean that your monthly payments suddenly become unmanageably high.
While different mortgage refinancing solutions could look great on paper, make sure you think about the real-life implications of these big decisions. No matter what your mortgage refinancing goals are, chances are you'll have to rethink your monthly budget to make the most of this big financial move.
Ready to take the leap? Put your best foot forward with the right mortgage lender:

Ready to learn more about refinancing your mortgage? Explore mortgage savings from America's largest online mortgage lender!
Quicken Loans Get Rates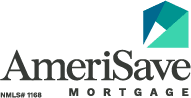 It's time to save. Explore refinancing with one of America's leading mortgage lenders.

AmeriSave Mortgage Get Rates