As of 2020, the jumbo loan threshold in most of the United States is $453,100, though in high cost areas it can go as high as $679,650.
The Top 5 Lenders for Jumbo Mortgages at a Glance
| Loan Provider | Best For | Terms | View |
| --- | --- | --- | --- |
| | Easy customer service | 15- or 30-year fixed, 5- or 7-year variable | View Rates |
| | Hassle-free comparisons | 10-, 15-, 20-, 25- and 30-year terms | View Rates |
| | Comparing loan rate quotes from many lenders | Various, based on loan provider | View Rates |
| | Technology-based platform for easy lending | 15, 20, 30 years | View Rates |
| | Borrowers looking to do everything online | 15- or 30-year fixed, 5- or 7-year variable | View Rates |
Is a Jumbo Mortgage Loan Right For You?
If your dream house has a high price tag, you're probably already considering taking out a jumbo mortgage loan. However, taking out a jumbo loan is easier said than done.As a borrower, you need to figure out if you not only meet the requirements for a jumbo mortgage loan, but whether you will continue to meet them. Do you have a stable job with a large enough income that you'll be able to make the significant down payment and then regular monthly payments for up to 30 years? And is the house in question worth it?While a bank or private lending institution can tell you if you fit the requirements for taking out a jumbo loan, only you can answer as to the impact it will have on your financial and personal life.
How to Qualify for a Jumbo Mortgage?
The exact requirements of a jumbo loan will be underwritten by each individual lender, as opposed to conforming loans like Fannie Mae and Freddie Mac, which are underwritten by the Federal Housing Finance Agency. Lenders have the freedom to underwrite their own jumbo loans because when dealing with such large amounts, they need to take extra precautions to make sure they get paid back.
Because you're dealing with amounts above the conforming loan limits, you need to fulfill very strict requirements:
Usually 2 appraisals instead of 1
Higher down payment (15%, 20%, 30%, depending on lender)
Credit score of 700 or higher
A debt-to-income ratio of 43% or less
6-12 months reserves in your bank account
Proof of income: Dig back for at least 2 years' worth of tax documentation, liquid assets, and similar paperwork to prove that you're earning enough to cover your monthly payments
The Pros and Cons to Consider
| Pros | Cons |
| --- | --- |
| Ability to purchase an expensive home | Difficult approval process |
| Similar interest rate as conforming loans | Large repayment amount |
| Many lenders don't require purchase of PMI with a down payment of less than 20% | |
The Top 5 Lenders for Jumbo Mortgage Loans

Minimum credit score: 700+
Minimum down payment: 15%
Quicken Loans offers a large range of home purchase loans and is known for allowing people to compare loan options at a glance. Qualifying customers can borrow up to $3 million, making it a suitable choice for a fixed- or adjustable-rate jumbo mortgage loan. Quicken advertises jumbo rates that are even lower than conventional mortgage rates, offering you more flexibility in your budget and less interest long-term.
Best for: Jumbo rates that are even lower than conventional rates
Biggest perk: Quick turnaround on jumbo loans
Quicken Loans View Rates

Minimum down payment: 20% for lowest rate
Credible.com's mortgage marketplace builds on the success of the company's marketplaces for student loans, student loan refinancing, and personal loans, which have facilitated more than $1.6 billion in loans. Credible's integrations with lenders and credit bureaus make it a snap to compare actual, prequalified rates across multiple lenders without impacting your credit score, and you don't have to worry that your personal information will be shared with any lender other than the one you choose to work with. Once you see an option you like, Credible's streamlined process and licensed loan officers provide a seamless experience all the way to closing.
Best for: Consumers who want a hassle-free, digital application process
Biggest perk: Jumbo loans with 15- and 30-year terms
Credible View Rates

Minimum down payment: 20% for lowest rates
When you use LendingTree you can input your personal information and let the website find the most desireable jumbo loans out there. There are no hidden fees for using this service, and LendingTree has a network of 350 reputed lenders, creditors, and banks with a wide array of terms. You can take out a jumbo purchase or refinance loan, and because jumbo rates vary between lenders by as much as .5%, LendingTree's comparison is an excellent way to get the most desireable rates.
Best for: 'Super' jumbo mortgages ranging from $650,000 to millions of dollars
Biggest perk: Get 5 offers in 5 minutes or less
View Rates

Minimum down payment: 10%
The Better.com site is super-easy to use; when you input basic info (where the house is located, how much it costs, and how much your down payment and the amount you're looking to pay for your jumbo loan would be), the site immediately finds relevant loans with the most competitive possible rates. It also tells you how much you can expect to pay in third party fees. If you input your information and no loans are available, the site will make suggestions about what you can change to receive loan options.
Best for: Low closing costs on your jumbo mortgage
Biggest perk: Easy to use jumbo loan comparison
View Rates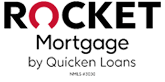 Minimum credit score: 620+ for some loans
Minimum down payment: 0% for some loans
Rocket Mortgage is fully designed for digital natives with an advanced and smooth loan platform that keeps the entire process online and on smartphones. There are plenty of mortgage options and rates are constantly updated to keep borrowers on top of the details. The site design and apps are sleek and easy to use with excellent customer service and automation to speed up the loan process.
Best for: Borrowers looking to do everything online and on mobile
Biggest Perk: Fast advanced platform
View Rates
Jumbo Loan vs Conventional Loan
While conventional or conforming loans like Fannie Mae or Freddie Mac follow guidelines specified by the the Federal Housing Finance Agency, the requirements for jumbo loans are set by each individual lending institution since it is taking on more risk. Because the loan amount is higher, the requirements are stricter and it's not as easy to get approved. Lenders will want to see the following:
Lenders will want to see that you have enough liquid assets on hand to cover six months worth of mortgage payments or more, as well as two years worth of tax documents proving that you have a stable source of income.
Lenders will only supply jumbo loans to borrowers with credit scores of at least 620, however it can be difficult to qualify for a loan with good terms if your credit score falls below 700.
Debt-to-income-ratio (DTI):
Conventional mortgage lenders typically require 43% or less DTI in order to qualify for a loan. Jumbo mortgages often require a lower DTI because of the size of the loan.
Traditionally, jumbo mortgages required higher than standard down payments, 30% or more. The ratio has shifted slightly, with some jumbo mortgages requiring down payments as low as 10-15%.
Every lender has it's own unique criteria for jumbo loans, so every program is different. Find a lender that fits your financial situation and qualifications.
Your Jumbo Mortgage Payments Include:
Interest rates:The interest rates of a jumbo loan versus a conforming loan are fairly similar; in some cases, they can be slightly higher, but in others, they can be slightly lower. As with any loan, the interest rate on your jumbo loan will depend on many factors:

Size of your down payment
Credit score
Income
Cosigner
How much money you have in the bank
Closing costs: In addition to the price of the house you want to buy, there are additional costs, that can include origination, appraisal, application fees, and anything else included in buying a property. Because jumbo loans involve significantly more paperwork than typical loans, the closing costs tend to add 2%-5% of the loan onto your total cost.
Private Mortgage Insurance (PMI): When you take out a conforming loan, you're required to purchase PMI if your down payment is less than 20%. However, when you take out a jumbo loan and you put down less than 20%, you will not necessarily need to purchase PMI, which can significantly cut down on your monthly payment amount
Bottom Line
Taking out a jumbo mortgage loan to purchase a house is a good option for people with money in the bank, steady, large incomes, and good credit. Because jumbo loans are so big, you'll find that each lender has its own qualifying requirements, as opposed to conforming loans, which follow guidelines set down by the Federal Housing Finance Agency. While qualifying for a jumbo loan involves a lot of paperwork and is not necessarily easy, if you do qualify, it's a great way to finance the house of your dreams
View Rates