Top Picks: Online Mortgage Lenders
You can get a range of mortgage quotes by answering a few questions or apply for a mortgage with a specific lender online. Top online mortgage lenders don't have to pay for brick and mortar locations, so they may be able to offer mortgages at a lower cost.
Borrowing large amounts of money online wasn't an option decades ago, but today it's more common. Here are some of the advantages of shopping for a mortgage online:
The ability to compare many quotes at once
Potentially more competitive loan terms than local lenders can offer
The ability to remotely upload documents rather than delivering them in person
No face-to-face interaction required with the lender in most cases
What It's Like to Take out a Mortgage Online
To give you first-hand examples of what it's like to take out a mortgage online, we interviewed 3 people that have either taken out a new mortgage to purchase a home or refinanced their mortgage through an online lender.
Riley Adams, CPA, is the owner of Young and the Invested. He took out a mortgage in 2014 from Axos Bank (formerly Bank of Internet USA) to purchase his first property which was a condo in downtown New Orleans.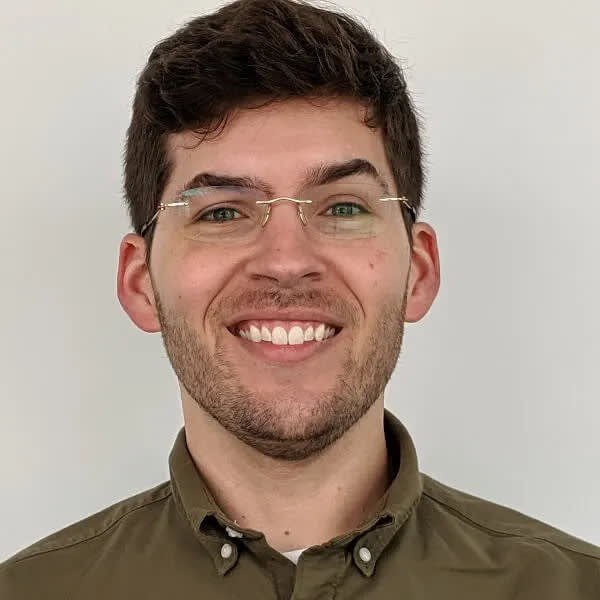 Ryan Guina, founder of The Military Wallet, built a new home in 2019 and used Veterans United, an online mortgage company that specializes in VA loans.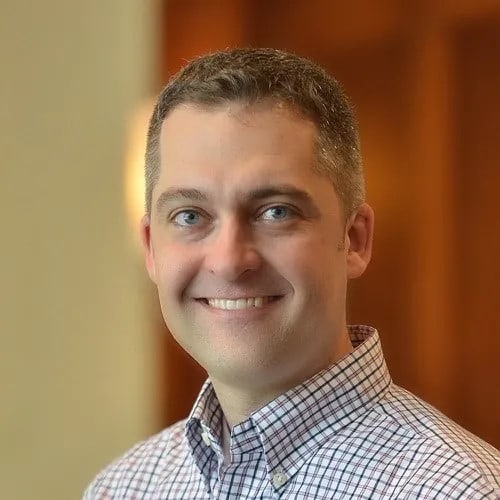 Miranda Marquit, a money expert, refinanced her home in 2013 using Quicken Loans to lower the interest rate she paid on her mortgage. Through refinancing, she also paid off a small second mortgage in the process.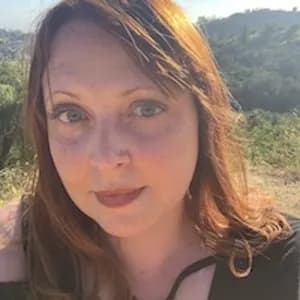 Getting an Online Mortgage for a Home Purchase
Before shopping for a home, most people prefer to get pre-approved or pre-qualified for a mortgage to show potential sellers they can afford the home they're writing a contract to purchase. If you're building a home, the builder may even require a pre-approval or pre-qualification letter. "My home builder required us to get pre-qualified for a loan with our bank before we could proceed with the home building process," says Ryan.
Getting a pre-approval or pre-qualification letter is usually easier than the actual mortgage application. Riley says his process started with a questionnaire that gathered information about his credit score range, income level, anticipated loan-to-value ratio, address, and other personal information. Based on this information, he received a letter from the bank saying he qualified for the loan and made an offer on a property.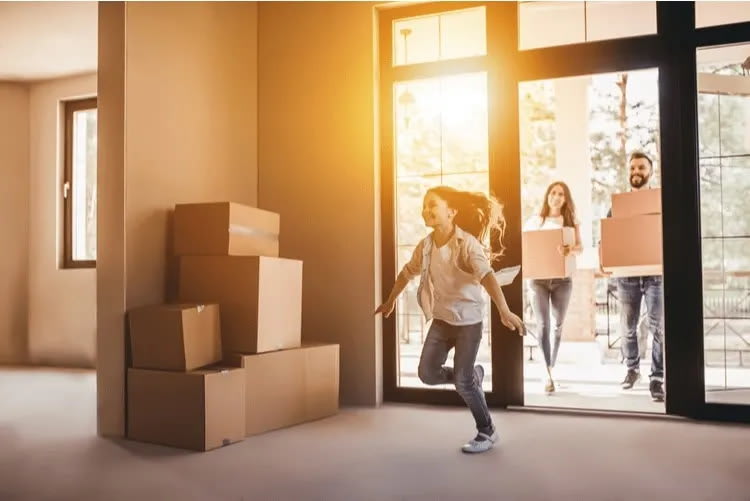 Once you have an accepted offer on a house, it's time to move forward with the mortgage application process. You don't have to use the same lender you used to get a pre-approval or pre-qualification letter. "We later shopped around for the best interest rate when it was time to close on our home. We ended up using a different bank for our mortgage," says Ryan.
After the seller accepted the offer, Riley says he had 30 days to provide the documentation the lender requested so the lender could originate the mortgage. The requested documentation may vary depending on the type of loan you apply for and the lender. Expect to provide the following information:
Photo identification and other personally identifying information such as your Social Security Number and past addresses
Authorization to pull your credit file
Proof of income (pay stubs, W-2s, business income statements, and tax returns)
Proof of assets (bank statements, brokerage account statements, and retirement account statements)
Information about debt payments
Proof of paying rent (for renters)
Documentation to explain any extenuating circumstances
In Riley's case, a property appraiser was hired, title insurance was secured, and the other necessary steps were taken to have the loan ready by closing while the documentation was being gathered and analyzed.
When purchasing a home, the lender must work within the timeline detailed in the home purchase contract. If the contract has contingency timelines for financing approval and appraisals, the lender must make sure to meet these timelines so you comply with your home purchase contract. The lender must also prepare the loan documents and get final lending approval for your mortgage prior to your closing date.
Taking Out an Online Mortgage to Refinance
When you're refinancing your current mortgage, the process is a little bit different than buying a home. Since you already live in the home, you don't have to worry about getting pre-qualified or pre-approved. Instead, you can rate shop before applying for the refinance mortgage you're interested in.
Refinance mortgages don't normally have strict timelines unless you need to refinance by a specific date or you decide to lock your interest rate. This makes the process a bit more relaxed. You and the mortgage company can work on a timeline that works best for you, not the home seller.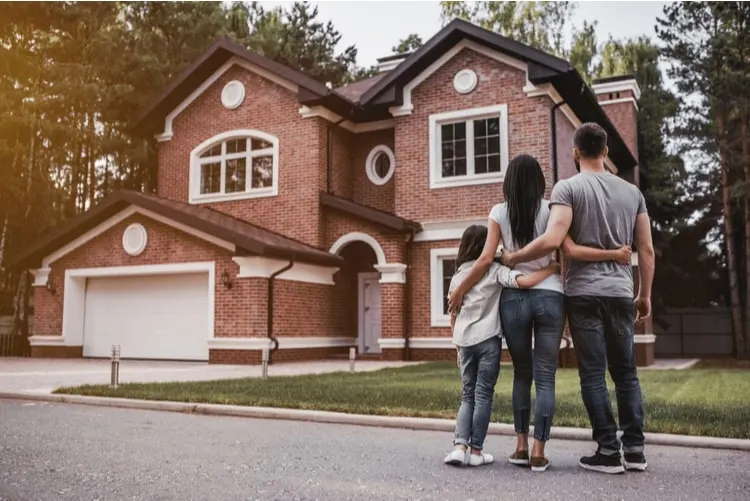 "Because it was a refinance, they just had me upload the appropriate documents, including tax return information for my business, my then-husband's income, bank statements and other required information. There wasn't a lot to worry about," says Miranda. You'll still likely have to get your house appraised to make sure your loan meets the required loan-to-value ratios. Once the bank prepares the loan documents and approves you, you can close the loan.
Mortgage Requirements
Qualifying for a mortgage is much more difficult than applying for a credit card or a personal loan. A typical mortgage has a term of 15 to 30 years. Lenders want to make sure you're on solid financial footing before allowing you to borrow a large amount of money for such a long period.
In general, you'll have to meet requirements with your debt-to-income ratio, credit score and potentially your down payment. That said, these requirements are likely the same whether you apply at a brick-and-mortar lender or an online lender.
Riley says he didn't see a difference between taking out a mortgage online versus an in-person mortgage after doing both himself. "[M]ost banks will then turnaround and sell this mortgage to Fannie Mae/Freddie Mac to be securitized and sold as a mortgage-backed security to investors," he says.
What It's Like to Take out a Mortgage Online
When you're ready to apply for a mortgage online, the process is very similar to taking out a mortgage in person. "At first I was a little skeptical of the situation because of the paperwork. I was worried that I'd want such a complicated transaction to take place face-to-face, but everything was so simple and laid out that I soon became really comfortable," says Miranda.
The major difference is how communication and document requests work. You can't visit your lender's physical location to talk to your loan officer. "The majority of the communication with our lender was handled online, either through the portal or via email. I also called the customer service office a few times for items I was unsure about," says Ryan.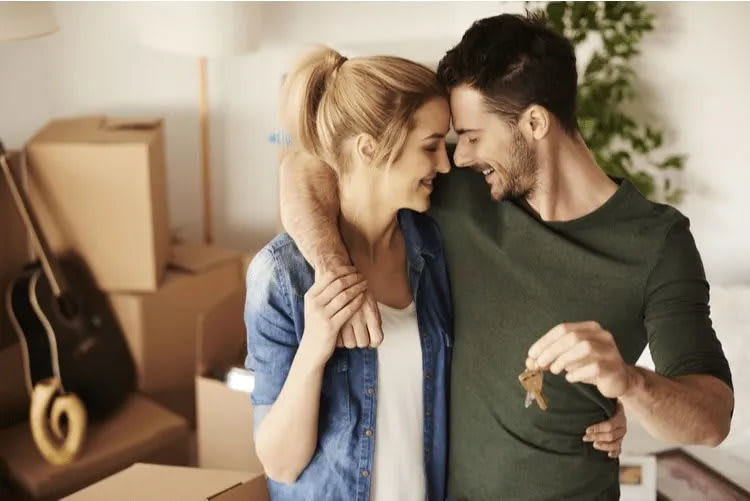 You can't drive to the local branch to deliver requested documents, either. Instead, you upload most documents online in a secure fashion. "Truthfully, as a millennial, I appreciated the ability to do everything online. I didn't want to gather documents to do a series of batch deliveries in-person to a mortgage lender. The convenience was appreciated and sending documents electronically made everything simpler," says Riley.
For Miranda's refinance mortgage, her lender made the process easy by helping her stay on top of the necessary requirements. "Quicken Loans provided a step-by-step checklist that kept me on track with everything I needed to do. Reminders were sent when paperwork was missing or when extra things were needed," says Miranda.
How Closing Works with an Online Mortgage
The biggest question many people have about online mortgages is how closing the loan works. In a traditional closing with a brick and mortar lender, the lender may send a representative to your closing to help complete the paperwork. With an online lender, a representative of the lender is not typically present.
Online lenders have this process figured out. "The only thing we had to do in person was attend the closing at the title company," says Ryan. "We closed at the local title company that our builder uses. The documents were ready, so all we had to do was wire our down payment, sign a few forms, and we were done," says Ryan. The entire process went smooth and faster than Ryan anticipated. "I was super-impressed with our closing time - we were actually able to close in less than a month," he says.
Even when there are hiccups, online lenders can usually adapt. For his closing, Riley and the seller of his home selected a local title company. All documentation arrived at the title company in advance of closing. "There were no timing delays on the mortgage company's part," says Riley. Unfortunately, the seller of his home couldn't make it to the closing due to a scheduled trip to Europe. This resulted in an issue with Riley's interest rate lock. Thankfully, the seller paid for an extended rate lock and the home sale closed once the seller returned.
But what if you're refinancing your home and don't have to use a title company? When it came time to close the refinance loan on Miranda's home, Quicken sent a notary to her house to sign the final loan papers. It doesn't get much easier than that.
Finding a Mortgage Lender That Meets Your Needs
When it's time to find a top online mortgage lender that meets your needs, there are many ways you can go about it. If you already have a relationship with an online bank, you can ask if they offer mortgages and get a quote. Riley already had a relationship with his online bank and, after rate shopping, found their terms to be the most competitive.
Even if you already have relationships with online banks, it is often best to shop around to make sure you're getting a deal. You'll want to compare all fees and interest rates involved with the mortgage as each part can add up. "I created a spreadsheet to compare different lenders, and looked at factors such as interest rates, cost of points, origination fees, and other criteria. This helped me to compare apples to apples and get the true cost of the loan," says Ryan.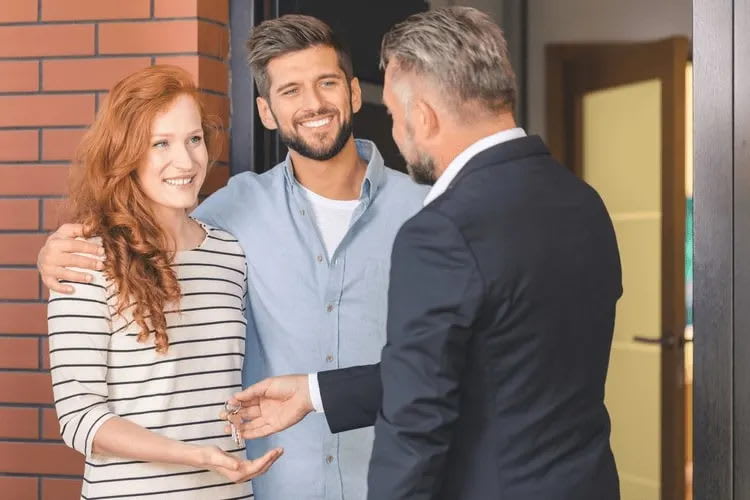 When shopping, make sure the lender offers the type of mortgage loan you're interested in. "I primarily looked at companies that focus on VA loans, but I also contacted some national banks that are well known for offering different loan types. In my situation, the VA Loan offered the better interest rate and overall situation," says Ryan.
Using a loan aggregators could help speed up the process. These websites allow you to fill out some basic information about yourself and your finances. Then, you get rate quotes from several lenders. In some cases, the lenders may call you. In other cases, rate quotes may appear immediately for you to investigate further. "I was actually on Credit Sesame and saw that refinancing a home was an option. So I filled out the information and one of the first lenders to contact me was Quicken Loans," says Miranda.
Is It Uncomfortable Working Online with Such a Large Transaction?
Due to the size of the typical mortgage transaction, it's understandable to carefully evaluate your options before applying for an online mortgage. Thankfully, all 3 people we interviewed had a straightforward and easy experience borrowing online.
Riley had been banking online with his bank for 2 years before he took out his mortgage with them. "I felt comfortable trusting the company to originate the mortgage," he says. Ryan agrees, "I felt comfortable using an online lender. I have been banking online for well over a decade, so this is a natural extension of the online banking process."
Riley later took out another mortgage with an in-person lender which helped him understand the differences between online and in-person lenders. "The process for providing supporting documentation and authorizations was conducted almost entirely in the same way. In fact, we never even met the local mortgage origination contact in person, despite her office being a few miles from the property," says Riley.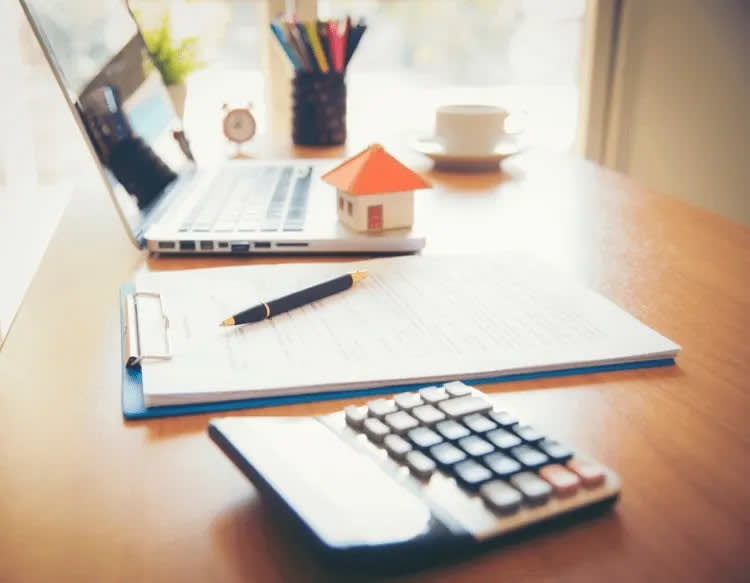 In Miranda's case, working with an online lender made the process flow better. "It made things easier because I could do things on my own time without worrying about bank hours. I liked how easy it was to see everything I needed, check it off the list, and do it at my own convenience. If I forgot something, it was just in the next room and I didn't have to go home for it or set up another appointment," she says.
Tips to Make the Most of the Online Mortgage Process
If you're considering taking out a mortgage online, there are a few things you can do to make the most of the process.
Familiarize yourself with the process of getting a mortgage and the requirements to get the most favorable rates possible. This includes understanding your income, debt-to-income ratio, credit score, the amount of money you can put down on a home, how large of a mortgage you can qualify for, and the types of mortgage loans available.
Should shop around to find the top lender for your situation. "I did a lot of research and I'm happy with the process we went through in selecting a lender, the interest rates, the mortgage process, and the final results. If we buy another house, I will go through the same research process and choose the best lender for our needs at that time, whether it is Veterans United, a local brick and mortar company, or another lender," says Ryan.
When researching, be open to lots of options. Try not to go into the process with a strong preference for 1 type of lender versus another. "I chose the company that offered the best overall deal. However, I would have been willing to go with a local lender in person if there was a good enough reason to do so," says Ryan.
Ultimately, it comes down to your comfort with the lender and the mortgage transaction process. "Some people will certainly prefer to work with a mortgage broker in person. So shop around and go with the lender that feels right for your situation," says Ryan.