Mortgage Loan Terms
A fixed rate is commonly set at 15 or 30 years. The interest rate that you secure in the beginning will remain the same throughout the duration of the loan term. This means that you will have the same payments every month, and you can budget and plan more easily. By comparing rates from lenders, you can choose the lowest rate and save even more money on your loan.
Job Changes
The job and career that you had when you first purchased the home may be vastly different than the one you have now. If you're making more money, you may have the ability to put more toward your mortgage and pay off the home in a shorter amount of time. For example, you may currently have 30-year fixed rate mortgage . By refinancing into a 15-year fixed rate mortgage, you can get lower interest rates and pay off your home in half the time. Evaluate your job stability, current salary, and any anticipated salary increases to decide if refinancing works for you.
Compare Our Top Lenders
Family Changes
Major family changes can have a dramatic impact on your financial situation. If you're in the process of getting divorced or your partner has passed away, your once-affordable mortgage payments may be difficult to make each month. By refinancing and obtaining a new agreement, you have the ability to lower your monthly payments and make them fit within your budget. Transitioning to a single budget can be made a lot easier by lessening the burden of your monthly mortgage.
Money Windfall
If you've recently come into a large sum of money, you may want to use that cash to help pay off a home mortgage. By refinancing, you can set up a term that allows you to get the home paid off in a short period. Along with the 15-year fixed rate loan, you can choose an even shorter term known as a balloon payment. A balloon payment features several years of fixed payments until a final end date is set. The end date includes a large payment amount for the remaining principal owed on the house. With this refinancing option, your home can be fully paid off in five to seven years.
Our Top Lenders

Quicken offers a large range of mortgage and refinancing loans, including reverse mortgages, specialist VA and USDA mortgages, refinancing options, and a unique YOURgage option. Quicken promises to use cutting-edge technology to guide borrowers to the right loan product and complete the loan approval process quickly. Quicken stands out for offering home equity loans for almost every possible scenario so that you can find a suitable home financing package speedily, whatever your needs.
Read the full QuickenLoans review

Quicken Loans View Rates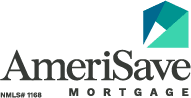 Based in Atlanta, Georgia, AmeriSave Mortgage Corporation has established itself as one of the premier names in the mortgage loans and refinancing industry. The company was established in 2002, and has since expanded its service to 49 states and the District of Columbia. Today, the company offers a quick and straightforward way for potential homeowners and prospective buyers to uncover the loans they need and access funds efficiently. AmeriSave has expanded to employ more than 500 mortgage specialists, and funds billions in home loans every year. Moreover, the company offers a wide variety of mortgage options, including conventional, jumbo, FHA, VA and USDA loans.
Read the full AmeriSave review

AmeriSave Mortgage View Rates

The Better.com site is super-easy to use; when you input basic info (where the house is located, how much it costs, and how much your down payment and the amount you're looking to pay for your jumbo loan would be), the site immediately finds relevant loans with low rates. It also tells you how much you can expect to pay in third party fees. If you input your information and no loans are available, the site will make suggestions about what you can change to receive loan options.
Read the full Better.com review

Better.com View Rates
Equity Increase
Your equity is the market value of your home minus the amount you still owe, and it naturally increases with each payment that you make. The equity can also increase with the appraised value of your home. There are several factors that can impact the value of your home. Other home sales in the area, home improvements, and changes in the housing market are just a few of the factors that can increase your equity. If your equity has recently increased, it may be a good time to apply for a cash-out refinance loan. This type of loan will pay you extra based on the equity you have available.
A home may have been purchased at $300,000. If you put $50,000 down and have paid another $50,000 toward the mortgage, the remaining balance of the home would be at $100,000. Following an appraisal, the home may now be valued at $400,000. This allows you to get a cash-out refinancing loan of up to $200,000 -- $100,000 from payments you made and another $100,000 for the increased equity value. You do not need to obtain the full $200,000 as a cash-out option; you can select any amount that you need for your current situation. The loaned money will be added to your overall principal and applied to your monthly mortgage payments.
Choosing the right time to refinance your home could end up saving you thousands of dollars.
Check out various refinancing lenders and be fully prepared when the timing is right for your home and situation.