What is a mortgage refinance?
Refinancing your mortgage means applying for a new mortgage loan to replace the current mortgage on a property. Borrowers may opt to refinance for a number of reasons. One reason might be to secure a new loan with a lower interest rate to help lower their monthly payment. Refinancing at a lower rate and/or for a shorter loan term can reduce the total amount of interest paid over the life of the loan, a significant potential savings for a homeowner.
Some borrowers might want to refinance to use some of the equity in their home to get cash out. In this case you would borrow more than the value of the home. The cash can be used for any purpose such as retiring other debts.
Refinancing may or may not be right for your situation, each borrower should take a look at their situation and the options available to them before making this decision.
Is now the time to refinance?
Again, this will depend upon your situation.
There are some factors that might favor refinancing, most notably the fact the interest rates are historically low levels. The Federal Reserve has moved to reduce interest rates, and this has impacted mortgage interest rates both for purchases and refinances. With the ongoing issues in the economy due to COVID-19, some argue that interest rates might even move lower.
If you are planning to stay in your home for a while, this might be a great time to refinance. If you can lower your monthly costs and potentially accelerate the accumulation of equity in your home, refinancing might make perfect sense for you.
You should go into the process with the understanding that there will be fees associated with the process that could run hundreds of dollars or more. These fees will include the cost of the appraisal, application fees, cost of the title search, title insurance and a host of others that will vary by lender.
Compare Our Top Lenders
Mortgage refinance and COVID-19
As a result of the economic downturn fueled by the COVID-19 pandemic, many mortgage lenders have tightened their requirements for borrowers seeking a mortgage both for a purchase or who are looking to refinance. Lenders are looking to lower their risk and in some cases have increased their required credit score and the amount of the down payment required to refinance at or, or at least to qualify for the best rates. This means that borrowers looking to refinance may need to shop a bit harder than in the past to find the best lender for their needs.
How to choose the right refinance lender
Choosing the right lender for your refinance is important. You should determine what you are looking for. Do you simply want to refinance your current mortgage to get a lower rate? Are you looking to change the term of the loan? Do you want to do a cash-out refi?
It's also important to look at your own situation. How is your credit score and credit history? Can you show a stable employment history? Has your employment or financial situation been impacted by the COVID-19 situation?
A key part of choosing the best lender for you refinance is doing a lot of preparation upfront. Be sure you do a full and honest assessment of your situation. What are your strengths and weaknesses as a potential borrower? Match this information with what you are looking for in a refinance lender and then do your homework on lenders that might be a good fit for you.
How to apply
The application process for a refinance will vary a bit by lender. The process may be totally online, partially or may fully involve a paper application. Regardless of the actual format of the application, the process will be fairly similar across lenders, though each lender may have their own requirements.
After completing the application, the lender will typically ask for some or all of the following information:
Bank statements
Pay stubs or verification of income
Documentation surrounding the source of your down payment
W-2s
Proof of alimony if applicable
Tax returns for those who are self-employed
Information about other aspects of your financial situation that may vary a bit by applicant depending up the specifics of your situation.
The lender will invariably want an appraisal of the property being refinanced.
Our Top Lenders

Quicken offers a large range of mortgage and refinancing loans, including reverse mortgages, specialist VA and USDA mortgages, refinancing options, and a unique YOURgage option. Quicken promises to use cutting-edge technology to guide borrowers to the best loan product and complete the loan approval process quickly. Quicken stands out for offering home equity loans for almost every possible scenario so that you can find a suitable home financing package speedily, whatever your needs.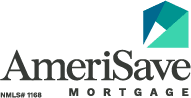 Based in Atlanta, Georgia, AmeriSave Mortgage Corporation has established itself as one of the premier names in the mortgage loans and refinancing industry. The company was established in 2002, and has since expanded its service to 49 states and the District of Columbia. Today, the company offers a quick and straightforward way for potential homeowners and prospective buyers to uncover the loans they need and access funds efficiently. AmeriSave has expanded to employ more than 500 mortgage specialists, and funds billions in home loans every year. Moreover, the company offers a wide variety of mortgage options, including conventional, jumbo, FHA, VA and USDA loans.

AmeriSave Mortgage View Rates

The Better.com site is super-easy to use; when you input basic info (where the house is located, how much it costs, and how much your down payment and the amount you're looking to pay for your jumbo loan would be), the site immediately finds relevant loans with the best possible rates. It also tells you how much you can expect to pay in third party fees. If you input your information and no loans are available, the site will make suggestions about what you can change to receive loan options.
Better View Rates
FAQs
How much equity do I need in order to refinance?
A typical rule of thumb for refinancing is that you should have 20% equity in your home. Many lenders will look at your loan to value ratio which is simply the amount borrowed as a percentage of the home's appraised value.
Not all lenders adhere to the 20% LTV ratio, some may do a refinancing with less equity in your home. In some cases they may require that your pay for mortgage insurance in order to obtain the refinancing, this will typically be part of your monthly loan payment.
Generally the refinancing process will start with a home appraisal, the lender will usually insist that you pay the fees for the appraisal.
Do I have to go with my original lender?
You absolutely do not have to go with your original lender when looking to refinance. Depending upon how you feel about that lender, you might check with them as part of the process. Perhaps they might offer an existing customer a preferential rate to stay with them.
You should certainly look at other lenders to see if you can get a better deal elsewhere, especially if your financial situation has changed significantly since you took out your original mortgage. Additionally, you may be looking for something specific in terms of refinancing terms that your original lender doesn't offer.
Do I need good credit?
Having good credit certainly helps when looking to refinance your mortgage as it does when applying for any type of loan. The better your credit the more likely you are to be approved and to receive the most favorable loan terms. In today's COVID-19 influenced financial environment, many lenders have stiffened their requirements for approval, a higher credit score is often part of this.
You might consider looking at government backed programs such as those offered through the FHA or HUD.
How long will the process take?
How long the process takes will again vary widely by lender. Some online lenders may be able to process everything within a week, some may take considerably longer. A good rule of thumb is probably 30 days.
Refinancing your mortgage can be a solid financial strategy. Lowering your monthly payment , accelerating the time in which your mortgage is paid off or taking cash out of your home for other financial needs can all be good reasons to consider refinancing your mortgage.