There's no doubt about it, this exciting time can also be pretty nerve-wracking. Don't worry, you're not alone. Avoid these common pitfalls of young homeowners to guarantee your home buying process goes as smoothly as possible.



1. Don't Underestimate Yourself
A lot of young people grew up associating home-ownership with their parents, and to some extent they still do. It seems like something you do in your late 30s or in middle-age, when you've really built up a sizable nest egg.
Many young people simply believe that home ownership is beyond their reach, and something they should only pursue further down the road. Deciding it simply makes more sense to keep on renting, thus preventing themselves from acquiring an asset which can help ensure a better future for themselves and their families.
Even if you're young and you don't have the same sort of income as your parents, with a down payment of as little as 5% you can get yourself into a home of your own. Shop around, find a house that's affordable and in an up and coming neighborhood, and by the time you get more established professionally, you can potentially sell your starter house at a profit and move somewhere bigger and better.
If you don't start though, there's no way to get there.
2. Not Understanding the Actual Costs
The sticker price of the house and the monthly mortgage estimates aren't the only costs of owning a house, and if you don't factor in all of the expenses, you can easily find yourself getting in over your head.
In addition to the monthly mortgage payment and the closing costs of buying a new house, you also need to factor in homeowner's insurance, utility bills, and property tax. In addition, you should have some sort of rainy day fund set aside for emergency repairs.
If you've taken a large mortgage that doesn't leave much wiggle room in your monthly budget, then you may really start feeling the crunch with these other costs.
Compare Our Top Lenders for Young Homebuyers
3. Falling in Love With a House At First Glance
There can be pressure to become a homeowner, but it is worthwhile to take a deep breath and slow down a bit. This is a major decision and there is no reason to rush and decide to close on the first house you see.
Yes, sometimes when you see a house (or a car, a couch, you name it), you fall head over heels in love right away. It could actually be your dream house, but chances are, with a little bit of patience, you'll notice things that could be better, such as rooms that don't get enough light, a foundation that's sagging, the crazy neighbors next door, or who knows what else. The bottom line is that you may truly love a place and only when you see another one will you realize what the first one was lacking.
It's always a better idea to see a house multiple times and to make sure to see a variety of houses before choosing the one you sign for.
When you meet with the real estate agent, make sure to have your poker face ready, and to insist on your musts and your deal-breakers. You probably won't be able to get everything on your wishlist without being flexible with your budget, so it's better that you try and weigh a number of options so you can ensure that you're getting the right house for your budget and your needs.
4. Going With the First Mortgage
For such a major investment this may come as a surprise, but around half of homebuyers in the US don't comparison shop for mortgages. These buyers go to their local bank branch or a lender they are familiar with and get a mortgage quote and feel they are bound to it.
Your first move should be to change how you view the relationship between you and the lender. You are the customer and they work for you, not the other way around. The lenders need to compete for your business, and by shopping around, you can find the lender with the attractive mortgage rates and lowest closing costs. This can save you hundreds, possibly even thousands of dollars per year.
A good idea is to get at least three different quotes and then use them to comparison shop.
We'll put it this way - most of us comparison shop at the grocery store, when buying airline tickets, even when choosing which gas station to fill up at. There is no reason not to do the same when making what may be the biggest investment of your life.
5. Skipping the Inspection
Nobody wants to be stuck with somebody else's burdens, headaches, or fixer-uppers. This goes for buying a used car, and it certainly goes for buying a house as well. The previous homeowner is looking to sell and do so at a price that works for them, without too many questions asked.
Do not take the homeowner at their word about the house or its condition. This is mainly because much of what is wrong with a house is hard to see with the naked eye if you aren't a professional. This could be problems like a bad foundation that could cost thousands of dollars to fix down the road - if its even fixable at all, a termite problem that will only get worse, and pipes and wiring that need a total overhaul.
An inspection can also find health problems like mold or possible fire hazards that most of us wouldn't notice on a short walk-through.
There is no reason for the seller to object to the inspection, as its an expense borne by the buyer. Make sure to schedule an appointment with a trusted inspector, and to free up the time to be there for the visit.
True, it may seem like the last thing you need is another chore, but this is one that can save you big money down the road.
6. Skipping the Preapproval
When you get pre-approved for a loan, the lender will tell you how much of a loan you can expect to receive and what type of payments you can expect to face. It's not written in stone of course, but it can give you a good idea of what types of houses are in your budget. It will let you know what your monthly payments will be, and may help you adjust your expectations once you start seeing houses.
Also, once you've been pre-approved, you can show that to a potential seller, to show them that you are serious and able to purchase the home. The seller will know that you have secured financing and that once you're ready to sign on the dotted line, you've got a lender who will put up the mortgage.
A common mistake made by new homeowners is to start looking at houses before getting pre-approved. They often fall in love with places that they later learn they can't afford or can't get the proper financing for, thus wasting their time.
Get pre-approved, and step to the plate ready.
Our Recommended Lenders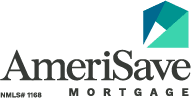 AmeriSave Mortgage Corporation is a full-service mortgage lender operating in 49 states and DC. Established in Atlanta in 2002, it has funded 220,000+ homes for a total value of more than $55 billion. AmeriSave is known for offering streamlined online applications with the option of contacting customer support any time you need assistance.
Apply and submit forms directly online
No SSN needed to get pre-approved rates
Recommended for refinancing

AmeriSave Mortgage View Rates



Quicken Loans is one of the most reputable mortgage lenders. It offers a large range of mortgage options including refinance loans, FHA, USDA, VA loans, jumbo loans and more.
Fast application process
A bevy of educational resources
Award winning customer service
Quicken Loans View Rates


You can get pre-approved for a mortgage in minutes with Better mortgage. There are no origination or lender fees, no commission, and no prepayment penalties. Better allows you to lock in your rate and connects you with a single loan officer once you've finished the pre-approval process.
No origination or lender fees
Various fixed and variable rate options
Fast approval process
View Rates

So, What Now?
It bears repeating - buying a house is a big decision, and one that should be made wisely. There are many things to consider: your income, your expenses, and your budget, and start shopping around with lenders to find the right deal for you. Also look at your life and the next couple years and try to get an idea of what type of family life you want and what you think you'll need.
Finally, take your time. This is a stressful decision, but it's also an exciting one, and if you plan carefully, you can help ensure that your biggest financial move will also be your smartest one.
When you're ready, take a look at multiple mortgage lenders to get a quote.