When it comes to choosing a mortgage lender, there are a lot of factors to consider, especially when the rates, terms, and options are all so similar. In this article, we'll pit three top-tier mortgage lenders for refinancing against one another – Quicken Loans, Amerisave, and Better - to help you determine which one is right for you.
About Each Company

Quicken Loans is America's largest mortgage lender, having closed nearly $145 billion in mortgages in 2019. According to Quicken, 98% of all home loans originated go through its Rocket Mortgage digital platform.
Quicken Loans is a direct mortgage lender offering mortgages for both purchase and for refinance. They offer conventional loans, jumbo mortgages, FHA, VA, and USDA backed loans.
Read the full Quicken Loans review.
Quicken Loans View Rates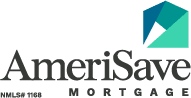 AmeriSave Mortgage Corporation is a full-service online mortgage lender operating in 49 states and Washington DC. Established in Atlanta in 2002, they have funded over 220,000 mortgages valued at over $55 billion. AmeriSave's site touts that you can get rates and be pre-qualified in three minutes.
Amerisave is a direct mortgage lender offering mortgages for both purchase and for refinance. They offer conventional loans, FHA, and VA loans.
Read the full AmeriSave review.

AmeriSave Mortgage View Rates
Better Mortgage Corporation is a direct lender that uses technology to provide a fast and transparent digital mortgage experience backed by customer support. It was founded in 2014 and has secured funding from big-name investors including Citi, Goldman Sachs, American Express and Allu Financial. To date, it has originated more than $2 billion in conventional mortgage loans.
Better is a direct mortgage lender offering mortgages for both purchase and refinance. They focus on conventional loans.
Read the full Better.com review.
View Rates


Standout Features

Given their wide range of loan options, it's fair to say Quicken Loans is suitable for a wide range of borrowers. In particular, it's great for anyone wanting to customize their loan. With such a wide range of loan options, it can be difficult to find the right loan for your needs. However, Quicken has it all sorted out: its cutting-edge Rocket Mortgage technology helps guide you to the right loan product and complete the loan approval process quickly.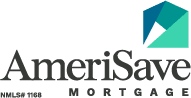 AmeriSave is a major lender, with a variety of loan options for purchasing and refinancing. These include conventional loans, jumbo loans, and government-backed loans such as FHA, VA, and USDA loans. There are a number of choices between fixed or variable rate and flexible repayment terms. Interest rates are competitive, and AmeriSave offers a range of calculators and tools to help you make an informed borrowing choice.
Better Mortgage is a lender for the digital age. It's one thing to offer online applications; Better Mortgage goes a step farther, utilizing a proprietary algorithm to quickly assess and approve home buyers from a diverse range of backgrounds. Thanks to its mostly digital platform, Better is able to save on overhead costs, this allows it to waive origination fees, lender fees, and commissions. This platform is digital from start to finish. You can log in anytime to see where you are in the process and what can be done to keep things moving.
The group that stands to benefit most are minority borrowers. Better's customer base is dominated by groups like single women, minorities, and LGBT couples who have traditionally found it difficult to get approved by mortgage lenders.
Winner
While we like all three lenders, Quicken Loans is the winner. We are basing this on their size and the variety of refinancing options available to borrowers.
Quicken Loans View Rates


Flexibility/technology

Quicken Loans is a leader in technology and on-demand customer service as needed. They offer a number of refi options for a wide range of borrowers. Their borrower evaluation process doesn't consider alternative credit information, they focus primarily on credit scores and debt-to-income ratios.
They do offer a full range of rates and terms for refi customers.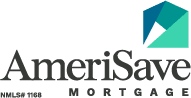 For borrowers who have all of the standard data and paperwork, Amerisave does a good job of processing the loan and helping borrowers get through the process quickly, for others this might not be the best option.
Better is known for their technology and as a source of loans for minorities, members of the LGBT community who often have a difficult time with some lenders.
Winner
Due to their vast range of mortgage refinance products, AmeriSave is the winner here.

AmeriSave Mortgage View Rates
Ease of application

Quicken is generally able to verify income and employment for over half of working Americans easily during the application process. Quicken is known for their application process that breaks things down into manageable bites for applications.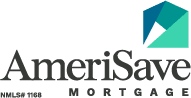 Amerisave touts an easy application process that generally takes 3-5 minutes. This generally includes a hard credit application, but there is an option to speak with a representative who will run a soft credit inquiry to help determine your eligibility.
Better's refi application can take as little as three minutes to complete. The automated process helps steer borrowers towards low rates and discounts for them. A pre-approval letter is usually generated quickly and can facilitate closing in a little as 21 days.

Winner
It's close between Better and Quicken Loans, but we will go with Better based on the strength of their technology, coupled with the availability of human customer support if needed.
View Rates
Bottom Line
All three of these lenders are excellent choices for borrowers looking to refinance. It always comes down to which one gives you the best rate and repayment terms. For those whose situation falls "outside of the box," AmeriSave and Better might be more suitable.