We've reviewed the mortgage lenders to make it easier for you to compare. Read on to find out who we recommend.

Quicken Loans is one of the most reputable mortgage lenders. It offers a large range of mortgage options including refinance loans, FHA, USDA, VA loans, jumbo loans and more.
Fast application process
A bevy of educational resources
Suitable for: Those looking for current rates on mortgages
Standout feature: Low rates and online customer service
Quicken Loans View Rates

If you're looking for a mortgage, there are few options out there that can match the ease and convenience of Better mortgage.
There are no origination or lender fees and no commission. That said, there are prepayment penalties. Better allows you to lock in your rate and connects you with a single loan officer once you've finished the pre-approval process.
No origination or lender fees

Many different fixed and variable rate loans

Fast approval process
Suitable for: Simple, online mortgage
Standout feature: Instant loan estimates
View Rates

AmeriSave Mortgage Corporation is a full-service mortgage lender operating in 49 states and DC. Established in Atlanta in 2002, it has funded 220,000+ homes for a total value of more than $55 billion. AmeriSave is known for offering streamlined online applications with the option of contacting customer support any time you need assistance.
Apply and submit forms directly online
No SSN needed to get pre-approved rates
Recommended for refinancing
Suitable for refinancing

AmeriSave Mortgage View Rates
Compare the Lenders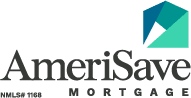 How to Find the Right Mortgage Lender
Finding the right lender is an essential first step to finding the right home loan for your needs. Here are the main things to look out for when comparing the most competitive mortgage companies:
Type of lender: There are marketplaces like LendingTree, direct lenders with online platforms and physical branches like Quicken Loans and Freedom Mortgage, and direct lenders that only operate online, such as Better Mortgage. Other types of lenders include traditional banks and credit unions. Each type of lender offers different pros and cons, so it's important to know which category your chosen lender falls under.

Speed: A quick application process offers certainty and stability, while a slow process could make your home purchase more expensive or cause you to lose your bid altogether. Therefore, only go with lenders that have a reputation for quick service and short closing times.

Ease of use: These days, all the top mortgage lenders allow their customers to apply for home loans over the internet. Always compare lender websites and read lender reviews to understand which ones are easiest to use.

Reputation: With thousands of lenders in the mortgage market, it's fair to say that some are open and transparent about their service and others are not. These days, all it takes to find out if a lender is trustworthy is to read reviews.

Customer service: Taking out a mortgage is a big decision. Therefore, homebuyers should expect customer service from their lender. All the mortgage lenders reviewed on this page are known for offering excellent customer service, among other things.
How to Shop for a Mortgage
Now that you've made a shortlist of our mortgage lenders, it's time to compare how they perform on loan options. Here are the things to look out for when making your mortgage comparison.
This is the annual percentage rate your lender collects for providing the mortgage, comprising interest rate and certain fees. The lender for you is the one that can offer the among the lowest APR for your credit score, not the one that offers the lowest APRs in general.
In recent years, the most competitive mortgage lenders have competed with each other to see who can offer greater discounts on things like origination fees and closing costs. If you're taking out an adjustable-rate mortgage or think you might be able to pay off the loan early, check to make sure your lender doesn't charge prepayment penalties.
If you have good credit, a conventional fixed-rate or adjustable-rate mortgage is probably suitable for you. But if you have poor credit or don't have enough money for a 20% down payment, you may want to explore government-backed loans like FHA or VA loans. Not all lenders offer the exact same loan products, so shop around.
While rates and fees are important, it's important not to neglect the terms because this can have a big impact on your monthly payments. The shorter your repayment term, the lower your total interest paid, but the larger your monthly payments. The longer your term, the more interest you'll pay overall, but the less you'll pay each month.
Most lenders require a 20% down payment for conventional loans. Occasionally lenders will accept less, although they may ask you to pay monthly private mortgage insurance until you reach 20% equity.
How to Get Low Mortgage Rates
Here are our top 5 tips for finding the lowest mortgage loan rates:
Shop around: Make a mortgage comparison of at least 3-5 lenders to see how they all stack up against each other.

Improve your credit score: If poor credit is preventing you from getting decent rates, the good news is there are ways to repair your credit, e.g. paying off all your debts or taking out a small personal loan and paying it off quickly.

Have a history of employment: In addition to credit score, lenders look at a borrower's overall financial profile including employment history. The longer you've been in a stable job, the better your chances of getting a good rate.

Make a higher down payment: The more you pay down at the start, the less equity the lender will have in your new home and the lower the risk for the lender. In return for reducing the lender's risk, you may be able to score yourself a better rate.

Agree to an adjustable rate: Adjustable-rate mortgages, or ARMs, start with lower interest rates than fixed mortgages. However, they also carry more risk, because your rate can go up (or down) once the introductory period ends, whereas the rate on a fixed-rate loan stays the same for the duration of the mortgage.
Learn More About Home Loans
Always compare: that is the golden rule to finding the right mortgage. Every home buyer has their own requirements and credit history and what suits one borrower doesn't necessarily suit another. Before settling on one provider, make sure to research the market and read reviews of our mortgage lenders. Small differences between lenders mightn't seem like a big deal, but they can make thousands of dollars' worth of difference across the duration of your home loan. Spending time on a mortgage comparison now can save you in the long run.