Compare our Top Lenders
Refinance loans approved in minutes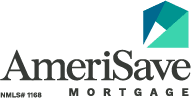 Online application available 24x7
Technology-based platform
How to Choose the Company for You
Every mortgage refinance company has specific details that distinguish it from its competition. Take into account reputation and customer service, as well as the terms you need. Follow these 4 steps to start the process and find the right lender for you.
1) Get all of your personal paperwork together.
Take a look at a refinance guide with a list of the documents you'll need to provide. This includes your credit score, income-to-debt ratio, and income, which you can use to get preapproved for a loan or just to get an idea of what your options are when you start shopping around with different lenders.
2) Read up on different lenders
you're considering.
Reading in depth online reviews can give you deeper insight into the details you'll want to know. Do the lenders you're interested in have a good reputation? Do they provide reliable customer service? Will they provide you with your own loan advisor who can walk you through the process? Make sure to take a long, hard look at how the company has performed and the reputation it has accrued with consumers.
3) Closely examine your own budget.
Calibrate how much you could pay each month on your mortgage refinance loan, and whether a 15- or 30-year fixed- (or variable-) rate mortgage makes more economic sense to you. If you're doing a cash-out refinance in order to renovate a home for the real estate market, take a look at how prices are doing in your locale, so you can get an idea of how much sense it makes money-wise.
4) Take into account any and all fees that may be included in the loan.
These could be origination fees and closing fees, among others, so make sure you read the fine print and factor in those costs.&nb
Our Top Lenders
Quicken offers a large range of mortgage and refinancing loans, including reverse mortgages, specialist VA and USDA mortgages, refinancing options, and a unique YOURgage option. Quicken promises to use cutting-edge technology to guide borrowers to the right loan product and complete the loan approval process quickly. Quicken stands out for offering home equity loans for almost every possible scenario so that you can find a suitable home financing package speedily, whatever your needs.
Read the full QuickenLoans review
Quicken Loans View Rates
Based in Atlanta, Georgia, AmeriSave Mortgage Corporation has established itself as one of the premier names in the mortgage loans and refinancing industry. The company was established in 2002, and has since expanded its service to 49 states and the District of Columbia. Today, the company offers a quick and straightforward way for potential homeowners and prospective buyers to uncover the loans they need and access funds efficiently. AmeriSave has expanded to employ more than 500 mortgage specialists, and funds billions in home loans every year. Moreover, the company offers a wide variety of mortgage options, including conventional, jumbo, FHA, VA and USDA loans.
Read the full AmeriSave review

AmeriSave Mortgage View Rates
The Better site is super-easy to use; when you input basic info (where the house is located, how much it costs, and how much your down payment and the amount you're looking to pay for your loan would be), the site immediately finds relevant loans with multiple rates. It also tells you how much you can expect to pay in third party fees. If you input your information and no loans are available, the site will make suggestions about what you can change to receive loan options.
View Rates
How Do You Get the Right Rates?
The rate you receive will be based predominantly on your credit rating and credit history. Typically the better your credit rating, the better interest rate and APR on the loan. If the rates you're being quoted aren't good enough for the refinance to make economic sense at the time, then it may be a better idea to shore up your credit rating and wait until a later date.
The Mortgage Refinance Bottom Line
Whether or not you decide to go for a mortgage refinance is a personal decision based on your monthly budget and your financial needs going forward. A mortgage refinance can be a way to use the equity on your home to get better terms on your loan, and also to cash-out and get some much-needed cash flow to pay for other debts. If the numbers make sense for your pocketbook, then a mortgage refinance can be a step in the right direction.