Top Picks: Low or No Down Payment Lenders
What Is a Down Payment, and How Does It Work?
A down payment is the part of the home purchase price that you don't take a loan for--you pay that portion, generally ranging from 0%-30%, upfront at the time of purchase. Take your standard 10% down payment, for a $300,000 house. This requires paying $30,000 up front and financing the rest. Over the term of a 30-year fixed mortgage with 4% interest, you would have a monthly mortgage payment of $1,788.One thing to keep in mind is that the higher the down payment, the lower the monthly payment over the term of the loan. You may also qualify for a lower interest rate with a higher down payment. For instance, if you put down 20% on that same $300,000 house, your monthly payment would be $1,558. Conversely, if you put down zero, your payment would be higher - $2,145 per month. You may be required to have a higher credit score and pay Private Mortgage Insurance in order to qualify for a low down payment loan, which can exclude some borrowers and add to the costs.
What Is a No Down Payment Mortgage?
Low or zero down payment mortgages are mortgages with a down payment of 0-5%, but they often require you to have good credit and the income to make the monthly payments. You may also be required to pay for private mortgage insurance.
Many enter adulthood assuming that if they want a house, they're going to need a hefty down payment. But while paying a 20% down payment is a great way to secure affordable monthly payments, it's by no means a requirement. In fact, only 45% of home buyers pay 20% or more down, and 60% of first-time home buyers only put down 6% or less before they get in the door and start arranging the furniture.
Types of Low Down Payment Loans
How Can You Buy a House with No Down Payment?
There are a number of US government programs that can assist new home buyers, and it's worth taking a look to see if they can work for you and if you fit the requirements.
These loans are insured by the FHA and allow first time homebuyers to take mortgages with down payments of 3.5% if you have a credit score of 580 or higher. Because of the perceived higher risk, you will be required to pay mortgage insurance with an FHA loan. This is typically 1.75% of the loan amount upfront plus .85 percent annually (paid monthly). For a $300,000 mortgage this would be $5,250 up front plus monthly payments of $212.50.
VA home loans, for current or former military personnel, allow you to finance 100% of the cost of the house with zero down payment. There is also no monthly mortgage insurance, but most VA loan recipients will be required to pay a funding fee of 2.15% if you put zero down. And while VA home loans tend to be more lenient about credit, your credit score can affect your interest rate.
USDA loan
The United States Department of Agriculture (USDA) offers low-interest, fixed-rate loans for single family housing in rural areas. These loans do not require a down payment, interest can be as low as 1%, and you can sign up for a payback period as long as 38 years. That said, you do have to meet a number of requirements, including that you are currently without "decent, safe and sanitary housing," and that you're looking to buy in a rural area with 35,000 residents or less.
These are loans that are financed up to 97% as long as you have credit of 620 or higher. They are not funded through the government and typically while they have a slightly higher interest rate this is offset by the lower down payment. Other types of loans that can get you into a new home without requiring a large down payment include My Community, Home Ready, Piggyback Loans, and HomePath Ready Buyer. Like the other low down payment loans on our chart, your credit history and financial standing can affect your likelihood of receiving a loan. You also may be required to buy private mortgage insurance.
Our Top Lenders

Quicken offers a large range of mortgage and refinancing loans, including reverse mortgages, specialist VA and USDA mortgages, refinancing options, and a unique YOURgage option. Quicken promises to use cutting-edge technology to guide borrowers to the right loan product and complete the loan approval process quickly. Quicken stands out for offering home equity loans for almost every possible scenario so that you can find a suitable home financing package speedily, whatever your needs.
Read the full QuickenLoans review

Quicken Loans View Rates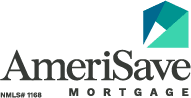 Based in Atlanta, Georgia, AmeriSave Mortgage Corporation has established itself as one of the premier names in the mortgage loans and refinancing industry. The company was established in 2002, and has since expanded its service to 49 states and the District of Columbia. Today, the company offers a quick and straightforward way for potential homeowners and prospective buyers to uncover the loans they need and access funds efficiently. AmeriSave has expanded to employ more than 500 mortgage specialists, and funds billions in home loans every year. Moreover, the company offers a wide variety of mortgage options, including conventional, jumbo, FHA, VA and USDA loans.
Read the full AmeriSave review

AmeriSave Mortgage View Rates

The Better.com site is super-easy to use; when you input basic info (where the house is located, how much it costs, and how much your down payment and the amount you're looking to pay for your jumbo loan would be), the site immediately finds relevant loans with a numbrt of possible rates. It also tells you how much you can expect to pay in third party fees. If you input your information and no loans are available, the site will make suggestions about what you can change to receive loan options.
Read the full Better.com review

View Rates
Pros and Cons of a Low or No Down Payment Mortgage
| Pros | Cons |
| --- | --- |
| Don't have to save as much for a down payment | Higher interest rate |
| Get into a house quicker and stop paying rent | higher monthly payment |
| Cash reserves stay liquid in case of emergencies | High closing costs and possible PMI |
What is Private Mortgage Insurance?
If you're making a down payment of less than 20 percent, the lender will see you as a higher risk borrower, and most likely require you to purchase private mortgage insurance (PMI). This is a security measure the lender puts in place to protect them in case you end up defaulting on the loan. The fees vary for PMI, but it can be a significant expense for a borrower. The cost can range from about .3 to 1.5 percent of the original loan amount annually, though your credit score can affect this. How does this play out? Let's say you have a $300,000 mortgage and PMI set at 1%. This comes out to $3,000 per year, or an extra $250 per month on top of your loan payment. On the one hand, this is a significant expense to tack on each month, at the same time, it helps all types of people secure mortgages when otherwise they may have been seen as too high risk.
Why Sign up for a No or Low Down Payment Mortgage?
The answer to this may be familiar - it allows you to get a mortgage without having to first save up the money necessary for a large down payment. The down payment is often the biggest unfinanced, out of pocket expense people make in their lives, and if your expenses are high, it can be difficult to put enough away every month to save up for a 20% or even 10% mortgage.
Buy sooner: If you don't have to save up for a down payment it means you can sign a mortgage that much sooner, allowing you to take advantage of today's friendly interest rates and a hot real estate market with prices and rates that have been steadily increasing. By the time you manage to save up for a down payment, they may be even higher than the rates you'll receive now for your low down payment mortgage.
Save your resources: It can take creativity to get a down payment together. This can mean borrowing money from family or friends, or cashing out a retirement fund or a stock portfolio - none of which are ideal because they can drain your emergency resources. It's wise to have money stored away in a rainy day fund, and if you put all that money down on a house, you won't have those liquid funds to count on if the need arises.
The Cons of a No Down Payment Mortgage
If you're not putting money down, a lender may see you as a high-risk borrower and require that you secure mortgage insurance, which can be a significant monthly expense. In addition, with a low or zero down payment, your mortgage will probably come with a higher interest rate that can add up over the lifetime of the loan. Origination fees and closing costs can also be higher, and all of these factors can be affected by your credit score. If you don't put any money down, the amount you finance will be higher. This will translate to a higher monthly mortgage payment. In addition, since you didn't put any money down, you will have zero equity at the beginning of the loan, and it will take you longer to accrue it and make you more susceptible to downturns in the housing market.
So, Should You Take a No Down Payment Mortgage?
A zero or low down payment mortgage can be an option for borrowers who are looking to get into a house of their own, but are having trouble putting together the funds needed to make it happen. These loans can come with higher interest, fees, and require the purchase of mortgage insurance, but for those of us who are having trouble jumping that first hurdle to homeownership, a low down payment loan can make it all come together.

Still can't decide? Feel free to check out more reviews and articles to discover the right mortgage lenders for you.